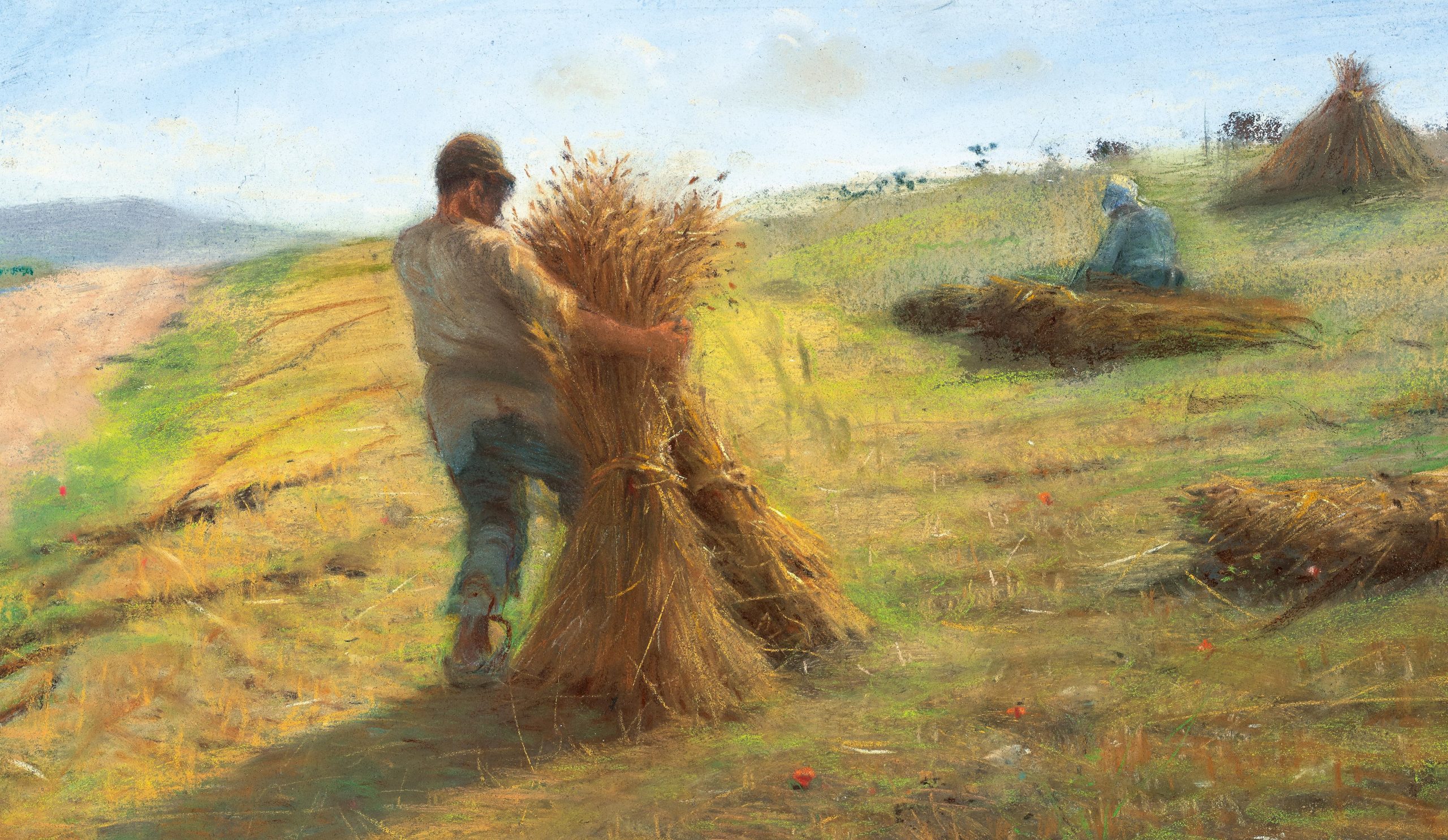 Federico Rossano: Grain Harvest // Public domain
The full-scale invasion of Ukraine has severely limited its capacity to export goods. Since July, Russians have been relentlessly attacking Ukrainian ports, repeatedly sending missiles at the port infrastructure of Chornomorsk, Odesa, Reni, and Izmail. In spite of this, Ukrainian farmers have successfully exported 58 million tons of grain by sea, river, and land.
On August 16, the Wall Street Journal reported that Ukrainian authorities are negotiating with the United States and Turkey to export up to 4 million tons per month through the Danube ports. In addition, Ukraine has made progress in unblocking the sea on its own after the "grain agreements" fell apart. On August 8, temporary corridors for merchant ships going to/from Ukrainian ports were announced, and the Joseph Schulte container ship with 30,000 tons of cargo, stuck in Odesa for a year and a half, was the first one to use one of those, followed by several more ships.
Ukraine is determined to make the sea route work for non-agricultural exports as well, despite threats from Russia. Its importance is heightened by tensions surrounding Ukrainian grain exports through land corridors with EU countries.
The European Commission has announced that it will not extend restrictions on the import of agricultural products from Ukraine to neighboring Poland, Bulgaria, Hungary, Romania, and Slovakia with some conditions. Restrictions covering the import of wheat, rapeseed, sunflower, and corn were introduced on May 2 in response to the above-mentioned countries arguing that these imports were damaging to their agricultural sector.
Negotiations to reach bilateral agreements with these countries to avoid unilateral bans are still ongoing. In particular, on Wednesday, a mechanism for controlling the export of Ukrainian grain to the neighboring countries was approved, which the Polish side called constructive.
On another note, Ukrainians are reluctantly dusting off their generators in preparation for another blackout season. Most energy companies have effectively used summer to prepare for winter and possible, or rather highly likely, new attacks on the energy infrastructure. The massive missile and drone attack on September 21 was a clear sign of what is to come.
Active repair work aside, the air defense system will be the key to Ukraine's energy stability over the next 5 or 6 months. It will be supported by engineering fortifications to increase our chances to withstand future attacks with less damage than last year.
---
Continue reading:
Ukraine Is Not the Least Economically Free Anymore!