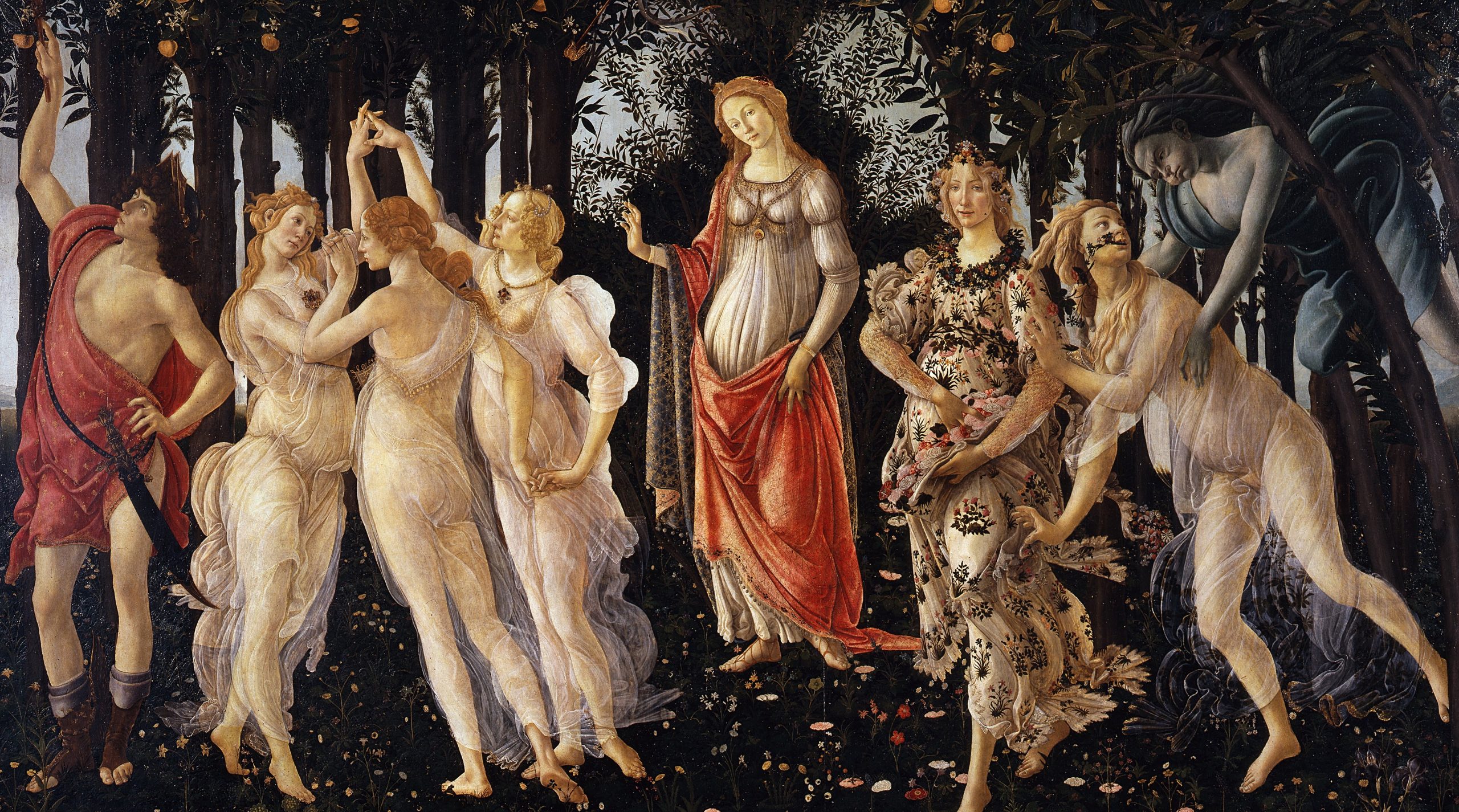 Sandro Botticelli: Primavera // Public domain
Women in Poland are now more than ever at the heart of public attention.
The closer we get to the election date, the more political declarations affecting women's lives we hear. With numerous research studies proving that women's participation in the upcoming parliamentary elections in Poland will be politically decisive, the number of offers from party leaders is rising on a daily basis. This should not be surprising since women make up the majority of our population, nearly 52%. However, after the last eight years, certain things are no longer obvious.
Although many of us (women) have experienced a regression in the field of fundamental human rights, a lack of respect, and a patriarchal attitude toward our role in society, we strongly believe that there is a light at the end of the tunnel.
What we are observing is an outstanding mobilization of bottom-up apolitical, educational, and voluntary campaigns initiated by girls and women from across the country. They want to be heard loud and clear! One of the most significant initiatives organized to encourage women is the campaign "Kobiety Na Wybory" ("Women, go vote"), supported by nearly 60 (and still counting) impactful non-governmental organizations, companies, and influencers, as well as "Dziewczyny na wybory" ("Girls, go vote"), dedicated to the younger generations of women.
It is also meaningful to note that the number of women on the election lists is likely to be the highest in history. There are numerous initiatives convincing potential voters to support women candidates, like the "Fundacja Głosuj na Kobietę" ("Vote for a Woman Foundation").
This year is special because 105 years ago, Polish women achieved the right to vote. We will celebrate this symbolic anniversary at the end of November. Will this autumn be a turning point? Women and girls, this lies in your hands. Go vote!
---
Continue exploring:
No Liberalism Without Individual Freedom
How German Policies Were Transformed by Russian Invasion of Ukraine [PODCAST]