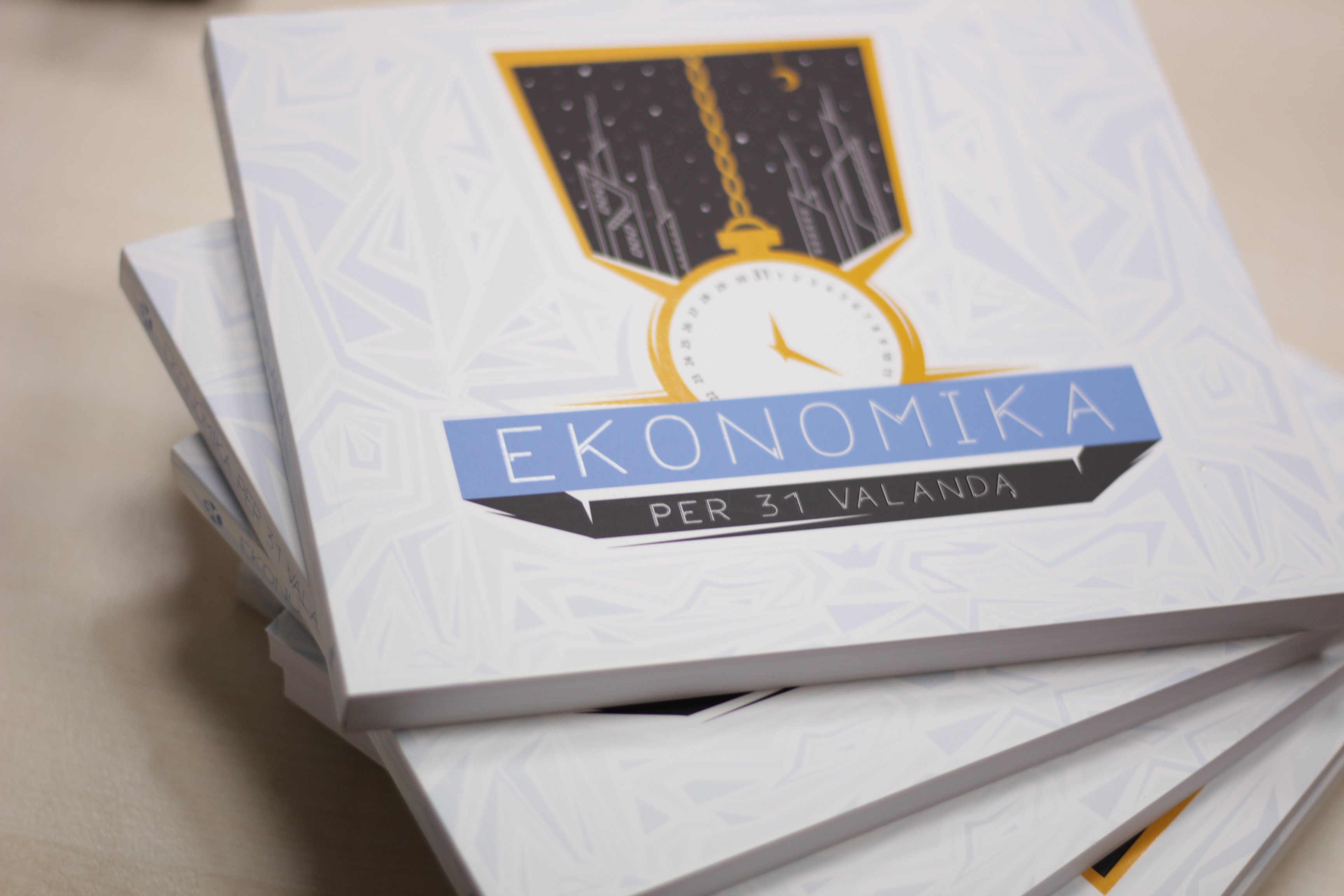 LFMI
For the first time Lithuania is nominated for the London Book Fair Awards in the Educational Learning Resources category. The Lithuanian Free Market Institute was shortlisted among three finalists for this year's award for its textbook for upper secondary school students Economics in 31 Hours. The Educational Learning Resources Award recognizes excellence in innovation, pedagogical value and practicality of educational resources.
"Economics in 31 Hours is not just another theoretical textbook – it is a contemporary package of a practical textbook, an innovative teacher's platform and a continuous professional development course for teachers of economics. It is a unique educational resource for both students and teachers. Economics in 31 Hours reflect the most recent economic realities and issues while its online teachers' manual serves as an invaluable pedagogical tool for teachers of economics", –says Marija Vyšniauskaitė, co-author of the textbook.
On the one hand, questions like what determines my future earnings, why is it worth investing in knowledge and skills, what is the role of an entrepreneur in the society and others are particularly relevant to upper secondary school students and Economics in 31 Hours is there to answer them. On the other hand, ready-made classroom activities, video materials, tasks and up-to-date statistics provided in the teachers' manual are exactly what an economics teacher needs to prepare practical and engaging classes for students.
"Launched in 2015, today, Economics in 31 Hours is used by nearly 70 percent of Lithuania's 9th and 10th graders that accounts for more than 22,000 students each year. Such a high uptake of the textbook is another proof of its relevance" – adds Marija Vyšniauskaitė.
Economics in 31 Hours competes with excellent educational projects from Poland and Canada. The winner will be determined by a group of international experts and announced on the first day of the London Book Fair on March 14, 2017.
In 2016, Economics in 31 Hours received a prestigious Templeton Freedom Award for transforming the way of teaching and learning economics in Lithuanian upper secondary schools. Moreover, its online teachers' manual was awarded 2016 People's Choice Award as the best educational tool.