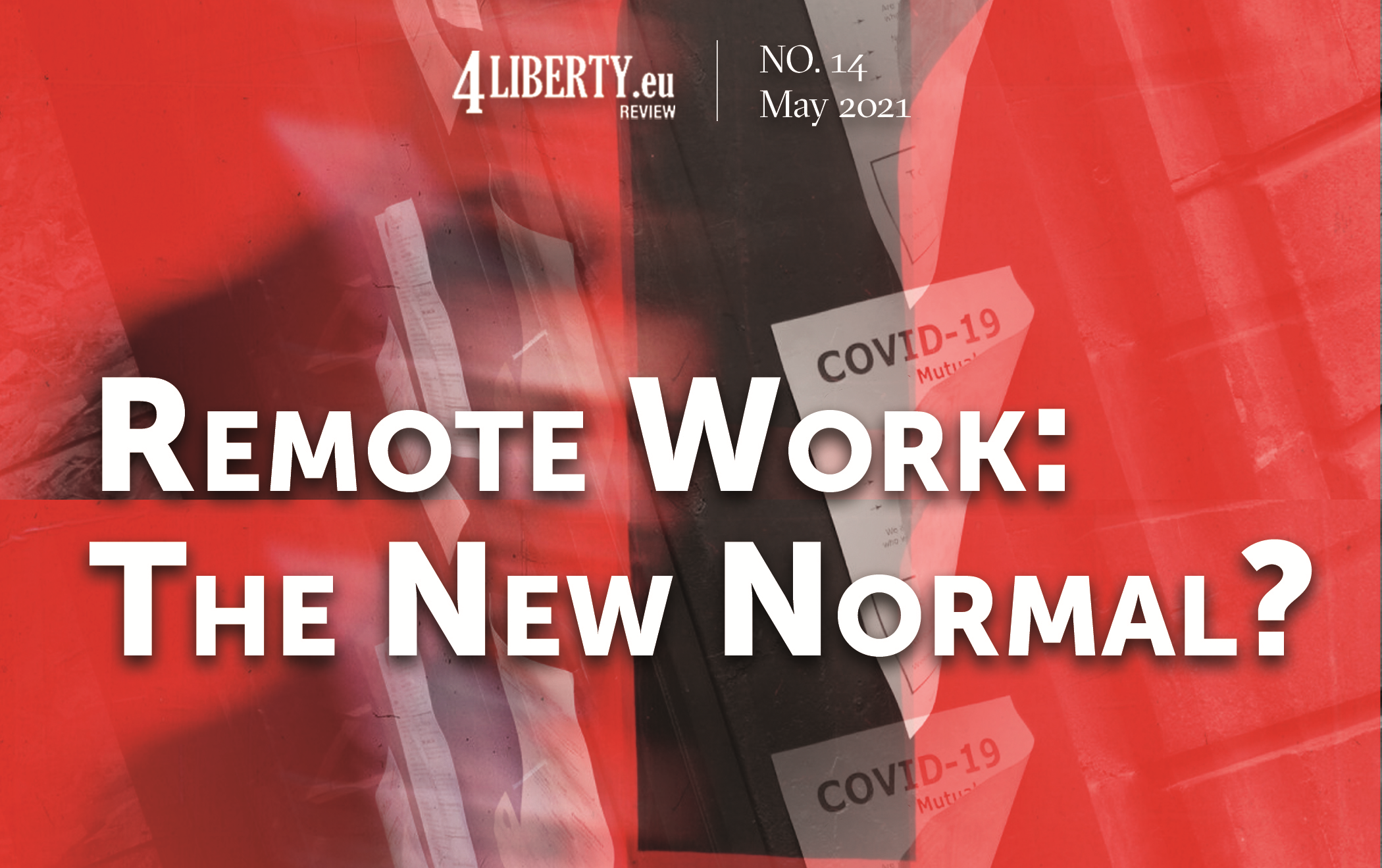 It has been a year since the COVID-19 pandemic hit the globe and completely transformed the way we think, behave, and work. It has had a great impact on our daily lives – and an even a greater one on the work that we did in the past. Various concepts and forms of remote work have been applied by both state and private sector – for example, a short-time working scheme (Kurzarbeit).
The COVID-19 pandemic disclosed shortcoming and flaws in the states across Europe. It has also revealed vulnerable communities that were particularly affected by lockdowns and other state restriction put in place to fight the spread of the coronavirus. With the sudden loss of financial stability, place of living, job, or even a business, the hardship of minority groups have only increased.
---
Download full article:
TOMASZ KASPROWICZ REMOTE WORK IS HERE TO STAY A JOURNEY THROUGH TIME AND TECHNOLOGICAL DEVELOPMENT
---
This article will focus on civic society organizations (CSOs), a sector that lies somewhere in the middle of the state and business. In the past, this sector created new ways of participation, engagement and impacted political culture and society with its various areas of specialization.
The aim of this article is to study the position of CSOs in Slovakia, and the impact of the COVID-19 pandemic has on their work, struggle to survive, and ability to endure without being able to meet in person. The following questions shall, therefore, be addressed:
What or who has the crucial impact on a life cycle of CSOs during the COVID-19 pandemic?
What is the strength of the civic organization to survive despite their negative perception of part of the society?
What are the limitations and opportunities for civic organization in the COVID-19 pandemic, and so-called "era of lockdown"?
COVID-19 and Civic Society
The global pandemic has greatly impacted not only on the performance of governments, but in a crucial sense also the role and competences of civic society actors and organizations. The impact was even greater because of their special role in the political system and society as a whole. Their strong ties within the society were visible even more than before the crisis, and their role was prominent and multi-tiered.
The question here is, how the civic society has been changing during the pandemic, and how it will look afterwards. Various articles, commentaries, and analyses have been published recently on this issue.
However, in Central Europe – and especially in Slovakia, – we still lack research that could help us re-categorize, or even redefine, the role of civil society during the COVID-19 pandemic and after it, including their potential structural changes in their performance and work.
---
DOWNLOAD FULL ISSUE (PDF):
---
READ ONLINE VIA ISSUU