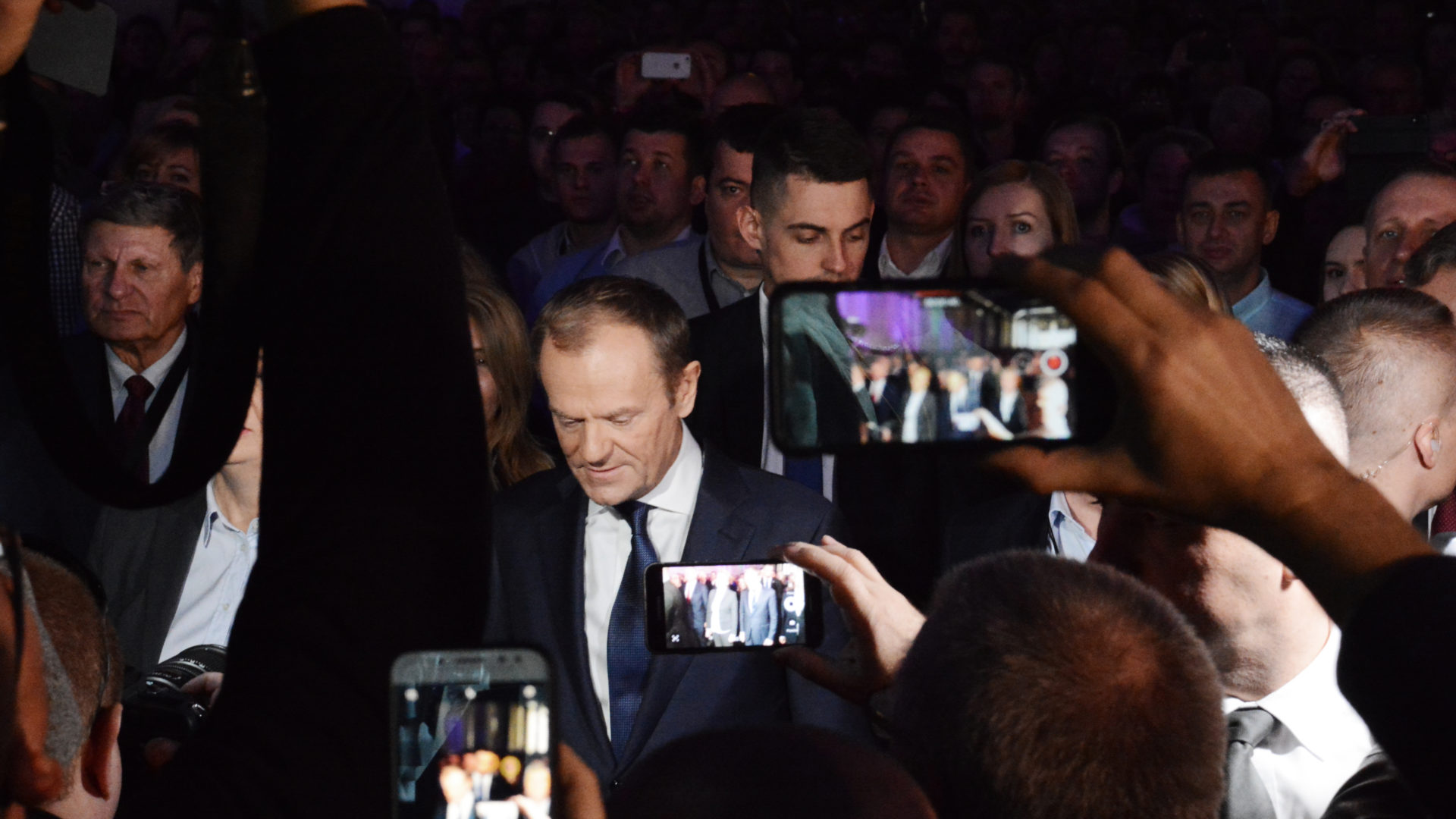 Joanna Łopat || Freedom Games
The fifth edition of Freedom Games, a unique interdisciplinary forum held annually in Lodz, Poland, was the biggest and most prestigious of all editions so far. Liberté! Foundation, the main organizer of the event, managed to gather over 3,500 participants from Poland and abroad, as well as attract wide national media coverage.
The main theme of this year's edition was "Battle of History", as the forum, held on November 9-11, 2018, coincided with the centenary anniversary of regaining Polish independence. We had a chance to celebrate in a spectacular venue: EC1 – City of Culture, a former power plant which was adapted into a breathtaking large-scale complex that now fulfills cultural, artistic, and social functions.
During two and a half days, Lodz became a true capital of alternative and joyous celebrations aimed at promoting democracy, open society, free market, and a safe space for discussing the topics related to a historical perspective on raison d'etat, economy, the future of Europe and the European Union, feminism, film industry, animal rights, and many more.
37 panel discussions, round tables, literary meeting, and lectures took place, enabling the speakers and audiences to exchange their views and debate the current state of a number of issues that constitute a vital point of reference for understanding the times we live in and identifying the areas that require our attention.
We had the honor to host over 130 speakers, including such renowned and prominent figures as President of the European Council Donald Tusk, President of Freedom House Michael J. Abramowitz, Rector of the Institute for Human Sciences in Vienna Shalini Randeria, Jamie Whyte of Institute of Economic Affairs as Director of Research, Brendan Simms of Centre of International Studies at the University of Cambridge, Marci Shore of Yale University, Luba Jurgensson of Department of Slavic Studies of Sorbonne University, Leszek Balcerowicz (founder and Council Chairman of Civil Development Forum), former economic adviser to Emmanuel Macron, George Soros, and Herman Van Rompuy, Shahin Vallee, among others.
The forum hosted also a large group of Polish politicians, MPs, and MEPs: former Minister of Foreign Affairs and Minister of National Defense Radosław Sikorski, former Minister of Interior Barłomiej Sienkiewicz, Katarzyna Lubnauer (Nowoczesna), Kamila Gasiuk-Pihowicz (Nowoczesna), Monika Rosa (Nowoczesna), Adam Szłapka (Nowoczesna), Henryka Krzywonos-Strycharska (Civic Platform), Borys Budka (Civic Platform), Joanna Kluzik-Rostkowska (Civic Platform), Barbara Nowacka (Civic Coalition), Robert Biedroń (independent), Janusz Palikot (former leader of Your Movement), Małgorzata Tkacz-Janik (former leader of Polish Greens), Michał Boni (MEP), among others.
There was also a strong representation of Polish NGOs and members of civil society: Aleksander Smolar (President of Stefan Batory Foundation), Paweł Kasprzak (Citizens of Poland), Henryk Wujec (former member of a democratic opposition during the Polish People's Republic), Sylwia Spurek (Deputy Commissioner for Human Rights of the Republic of Poland), Aleksandra Knapik and Kasia Gauza (Gals for Gals Lodz Association), Dariusz Paczkowski (Klamra Foundation), Sławomir Sierakowski (Krytyka Polityczna), among others.
We also hosted a number of writers and members of academia, who helped us shape the unique interdisciplinary atmosphere of the event.
The grand finale of Freedom Games 2018 was devoted to a special event titled "Independent Polish Woman" and included a series of power speeches delivered by a group of high-profile Polish women, with an address by former First Lady of the Republic of Poland Jolanta Kwaśniewska.
Every evening, Freedom Games attendees had a chance to take part in a music concert. During this year's edition we welcomed on our stage: The Love and Beauty Seekers, Karolina Cicha & Company, and Natalia Przybysz & Rafael Rogiński.
The forum was organized in cooperation with several members of the 4liberty.eu network, including: Friedrich Naumann Foundation for Freedom (Main Partner), Republikon Institute (Content Partner), Civic Development Forum, FOR (Content Partner), Lithuanian Free Market Institute (Content Partner), Free Market Foundation (Guest Speaker: Mate Hajba), F.A. Hayek Foundation (Guest Speaker: Martin Reguli).
Freedom Games 2018 were also supported by other like-minded networks and organizations, including: Open Society Foundations (Main Partner), Atlas Network (Supporting Partner), Visegrad Fund (Content Partner), European Liberal Forum, ELF (Content Partner), AMO (Content Partner).
---
Freedom Games are a meeting of individuals who are curious about the world and open to new ideas. It is a gathering of renowned experts and intellectuals, and a discussion about the key challenges the Western societies must face in the 21st century. Being a unique interdisciplinary event of this kind held in Poland, its main objective is to offer a creative space for exchanging ideas between the representatives of culture, business, and public life, among others. We build a leading intellectual event on an international scale.
---
Photos: Joanna Łopat & Katarzyna Ulańska
---
Full program of the event: https://igrzyskawolnosci.pl/en/program/
Full list of speakers: https://igrzyskawolnosci.pl/en/prelegenci/
Full list of concerts: https://igrzyskawolnosci.pl/en/koncerty/
Overview of the events: https://igrzyskawolnosci.pl/en/category/news/
---