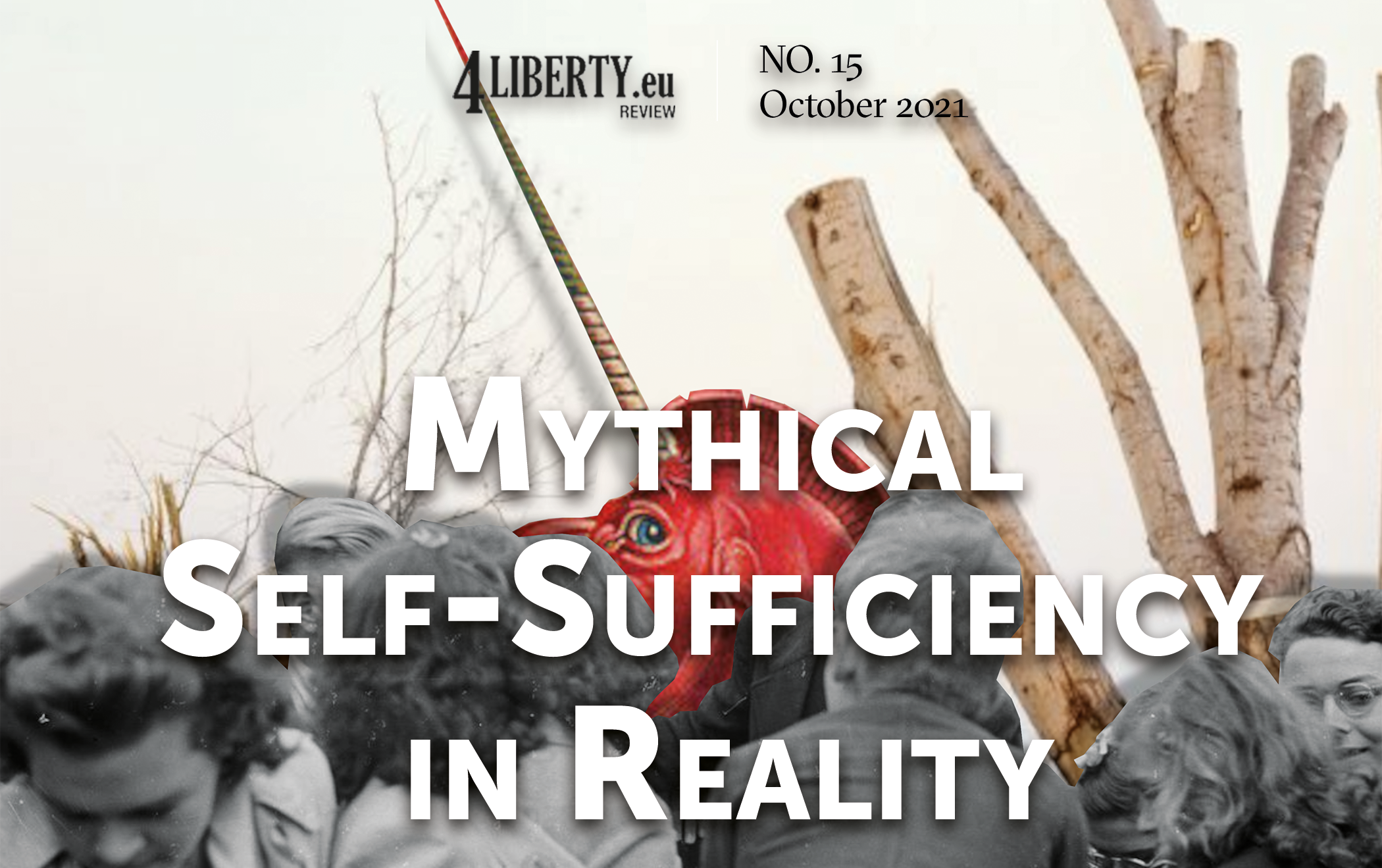 Olga Łabendowicz & Lotokot Studio
We are pleased to present the fifteenth issue of 4liberty.eu Review, titled "Mythical Self-Sufficiency in Reality". This time, our primary focus is on autarky, as it continues to be viewed by numerous CEE governments as an appealing idea to follow.
By analyzing the cases from the Czech Republic, Poland, Slovakia, Ukraine, Hungary, and Austria, among others, we attempt to shed some light on the most recent and troubling phenomena in order to recommend most suitable solutions to moving forward.
Below, you may download the full issue, as well as read the journal online via Issuu. We also encourage you to download and share individual articles.
---
DOWNLOAD FULL ISSUE (PDF):
---
READ ONLINE VIA ISSUU
---
DOWNLOAD INDIVIDUAL ARTICLES (PDF):
MARTIN REGULI / THE MYTH OF AUTARKY AND SELF-SUFFICIENCY FROM MERCANTILISM TO THE PRESENT DAY: WHY DO WE STILL FALL FOR THE IDEA WHEN DEPENDENT ON EXPORT FOR SURVIVAL?
TOMASZ KASPROWICZ / RISE AND FALL OF AUTARKY
ŠÁRKA SHOUP / CZECH PERSPECTIVE ON SELF-SUFFICIENCY VERSUS SPECIALIZATION: ENCOURAGING AUTARKY OR COOPERATION?
MONIKA BUDZÁK / SELF-SUFFICIENCY IN SLOVAK AGRICULTURE: A PIPE DREAM
ALEKSY PRZYBYLSKI / POLISH AGRICULTURAL AUTARKY: PLOW THE SUBSIDIES IN!
VERONIKA MOVCHAN / SELF-SUFFICIENCY VERSUS DEPENDENCE ON INTERNATIONAL TRADE: THE LESSONS FROM COVID-19 FOR UKRAINE
MARTIN PÁNEK / FOOD SELF-SUFFICIENCY: AN ANALYSIS OF A DEFEATED CZECH BILL
PÉTER KEREKES / REGIONAL ECONOMIC POLICY AND SELF-SUFFICIENT ECONOMIES IN THE SHADOW OF CLIMATE CHANGE
FEDERICO N. FERNÁNDEZ & FRANCO MARTÍN LÓPEZ / WHEN FOLLOWING YOUR OWN PATH GOES WRONG: LATAM, DEPENDENCY, AND THE ANTI-TRADE MENTALITY