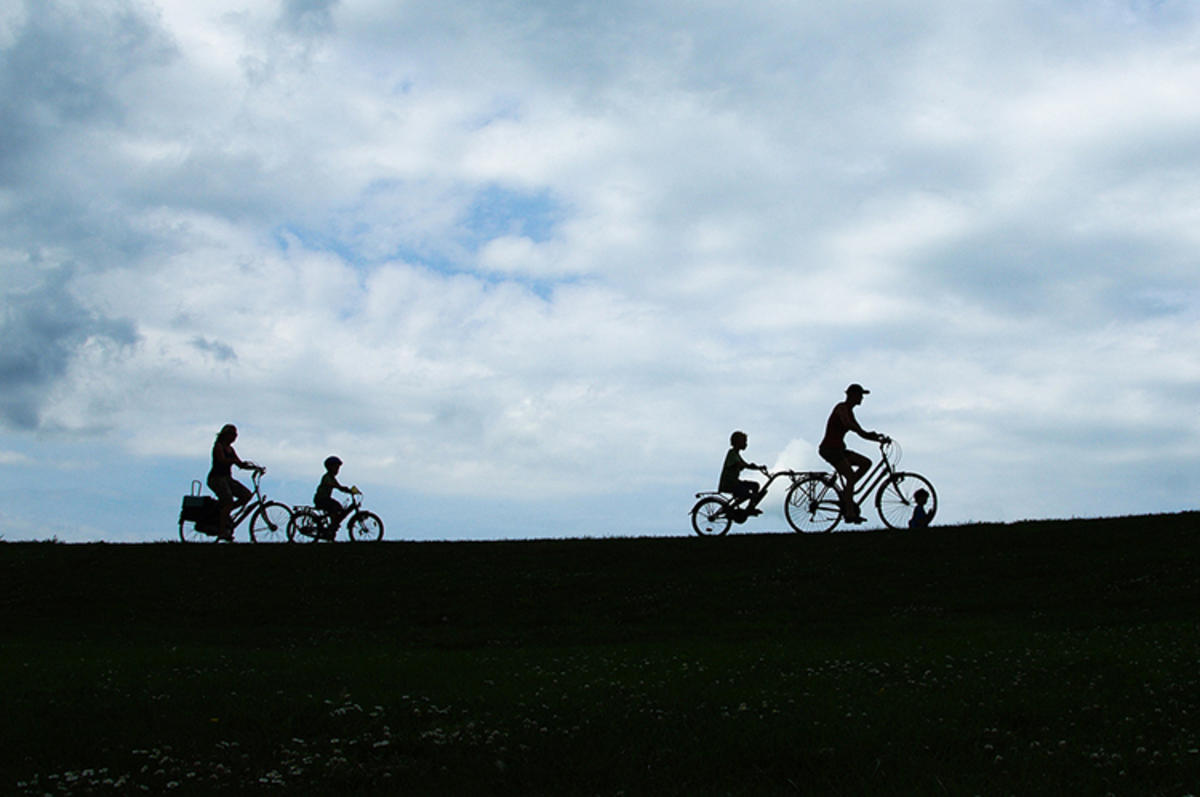 Senor Hans via flickr // CC
In Slovakia, non-monetary transfers are often forgotten due to the contributions system – this is set up so that only self-employed know, with exaggeration, how expensive it is. Most employees have no idea that the employer pays an additional 35% to their gross wage. Therefore, they do not realize the value received when the state pays health or pension insurance for them. 
INESS created a model family with two children and counted all the benefits and transfers that this family would receive in 5 years. 
Nearly EUR 50,000 receives such a family in the first five years. Nearly EUR 10,000 per year. Monthly, the family receives about as much as is the net income of a person with an average wage (without children).
Details
The calculation makes several assumptions. The total amount of benefits and transfers in 2016-2019 correspond to reality. For 2020 we count with benefits as high as in 2019. Parental allowance also includes the benefit paid in 2021. The maternity/paternity allowance is included in the average amount of the given year.
The first child was born on March 1, 2016, the second March 1, 2018.
We assume that the father continues to work while receiving his paternity leave benefit. The father is on paternity leave with the first child at the time the second child is born, with the second child the following year.
In the calculation we are considering the possibility of simultaneous maternity benefit for father and mother, this option is valid from January 1, 2019
In the calculation, we consider the determination of the mother's second maternity benefit on the basis of the presumed gross salary, this rule is valid from January 1, 2019.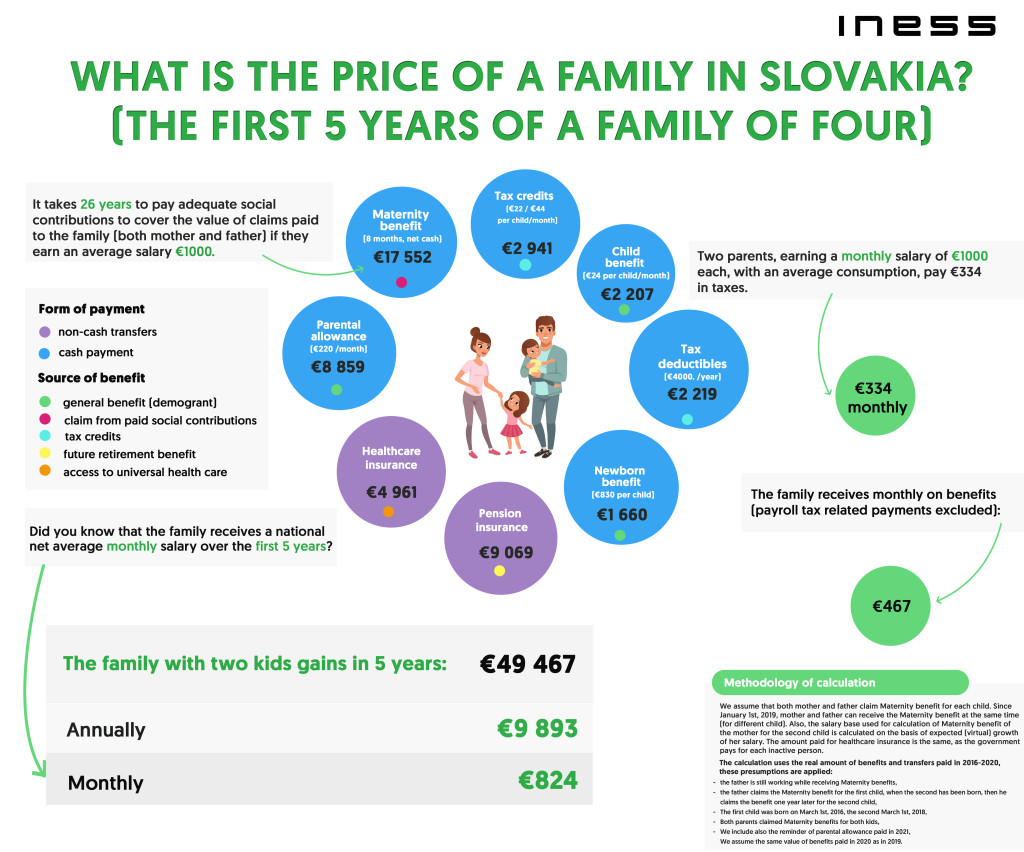 Health insurance for children and parents is calculated on the basis of the state's contribution paid for the state insured.
This overview of the costs of family policy was prompted by the current government proposal to increase the parental allowance.
The parental allowance should increase by EUR 150 for a working woman. The family considered would receive EUR 4,950 more (not including the future indexation of 150 euros).
This means that the state spending on the family will increase by 10% in the first 5 years.